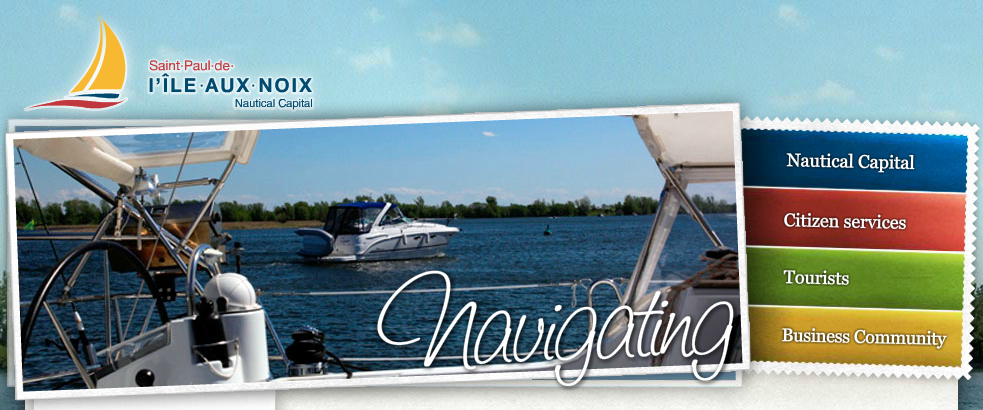 Newsletter

Canadian and US Customs
Important notice to boaters

Please look over this section so you can make sure you have all the necessary documents in your possession in order to cross the Canadian or American borders.
---
Procedures to enter the USA
(from Canada)
For out of bond crafts
It is unnecessary to report to Canadian customs.
Report directly to the US port-of-entry (POE) customs station in Rouses Point NY (on starboard just before the bridge). US customs' officers will gladly help with docking manoeuvres.
Make sure you have in your possession your boat titles (blue book, boat registration, current year US customs decal...). This decal is required for all 30-over vessels navigating US territorial waters. In order to obtain your decal visit the following:
www.cruising.ca/docs/USAE.html
For in bond crafts
Before you enter the United States, it is mandatory that you report to Canada customs' station (quai Richelieu), where you will handover your E29B form (delivered by the marina where you were stationed in Canada). The expiration date of this document must be abided.
---
Procedures to enter Canada
(from the United States)
It is unecessary to report to US customs.
Report directly to (quai Richelieu) Canada customs station.
Have in your possession:
Boat titles

One or the other of following documents: valid passport, birth certificate supported by a picture-carrying identification card (driver's licence, health insurance card?), citizenship card or with the Driver's Licence Plus (www.saaq.qc.ca/en/driver_licence/licence_plus/licence_plus.php)

E29B form (for in bond crafts) delivered by the marina where your boat was stationed in Canada.