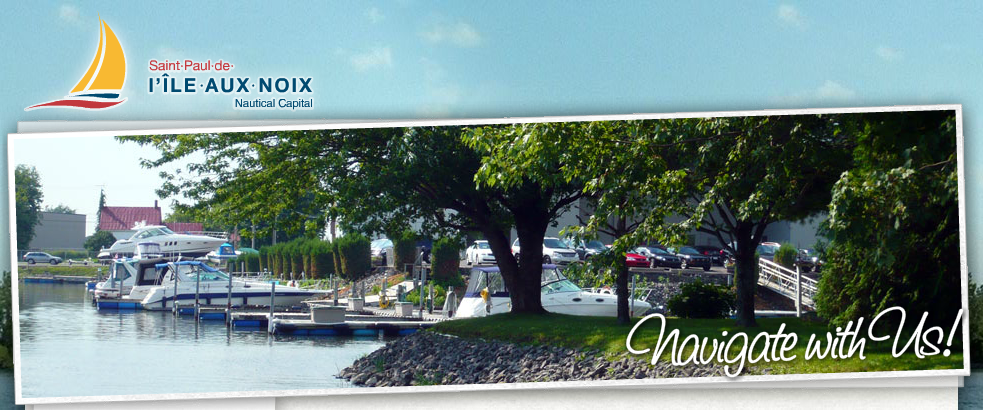 Municipality of
Saint-Paul-de-l'Île-aux-Noix
You can daydream just by hearing the name. Île-aux-Noix is a must for the boating enthusiasts, the history buffs and the heritage lovers alike.
Located on the shore of the Richelieu River, just 45 minutes away from Montréal, it is rightfully recognized as the Nautical Capital of the Province of Québec.
Year after year, Saint-Paul-de-l'Île-aux-Noix offers a multitude of activities that confirms this reputation. In the summertime, it is at the heart of one of Québec's most visited region.
On a tour of Fort Lennox, on Île-aux-Noix, you will come across the only fortification still standing on its authentic structure that was completed in 1829. Outstanding beauty is the only word to describe this architecture.
Let the roads along the wheat fields lead you to our village where we took care of this authenticity and where you can experience this peaceful, history filled, way of life. It feels good to live here.

Discover Saint-Paul-de-l'Île-aux-Noix
---