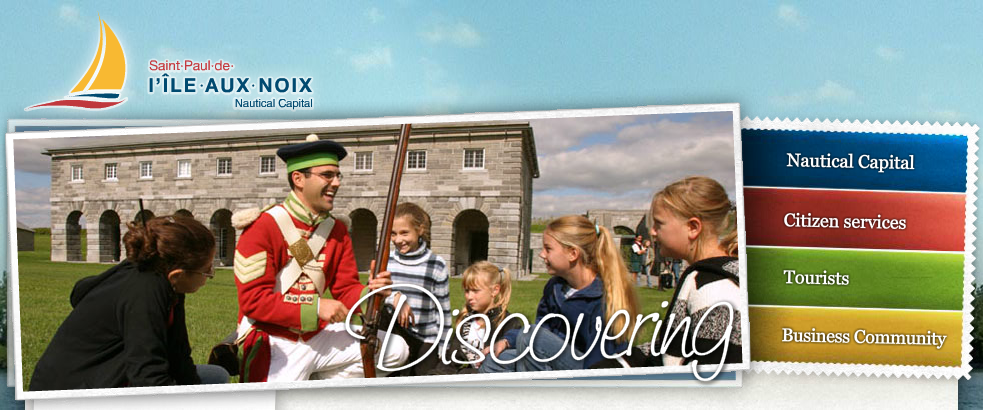 Newsletter

Tourist attractions

Fort Lennox National Historic Site of Canada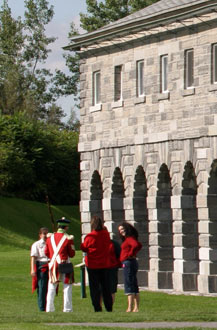 At the heart of the Richelieu River, a magnificent site on Île-aux-Noix, Fort Lennox is a jewel among Park Canada's circuit of historic sites. Park your car! With no bridge to cross over, you must take and enjoy a 5 minutes boat ride to travel through time and get a feel of why the French, British and American armies fought for this island.
Actually, fortifications were first erected by the French in 1759-1760. This is where the last battle of the Seven Years War was fought in North America, when Île-aux-Noix was under siege by the British from August 16 to 28, 1760. American troops occupied Île-aux-Noix during the invasion of 1775-1776. A second fortification was built in 1778 by the British as a forearm to an eventual American invasion. The latter fortifications were modified during the 1812-1814 war. During this war, Île-aux-Noix became the major British naval outpost on the Richelieu-Lake Champlain front and a shipyard was also established on the island. British authorities, concerned with keeping their stature in Canada, following the 1812-1814 war, decided to build new fortifications on Île-aux-Noix; Fort Lennox, named in honour of the Governor General, Charles Lennox, Duke of Richmond, who died in 1819. Stonework buildings and defence landmarks of a rare quality, were built from 1819 to 1829 to protect the colony against an American invasion coming from the Richelieu River. Fort Lennox was occupied by the British until 1870.
Other major events took place on the island and its old fort. It became a temporary jailhouse during the 1837-1838 Rebellion. The garrison headquarters were transformed into a reform school for adolescents from 1858 to 1862. And during World War II, Fort Lennox served as a safe house for Jewish refugees from Germany and other European countries.
When crossing the drawbridge leading to Fort Lennox, you will come upon the different aspects of one of the most authentic British fortifications in North America. Enter the fascinating world of officers, soldiers and their families established in a remote site. Discover the events that shaped the history of Île-aux-Noix.
You will enjoy a boat ride on the Richelieu River, you can picnic or just relax on the large grassy leisure area. Be charmed by the various flora and wildlife of Île-aux-Noix.
Take the voyage and be conquered!
www.pc.gc.ca/eng/lhn-nhs/qc/lennox
---
Photo Gallery
---
Coordonnées
1 61e Avenue
Saint-Paul-de-l'Île-aux-Noix
(Québec) J0J 1G0
Tél.: 450 291-5700
Sans frais: 1-888-773-8888